High Protein Meals
We compare some of Australia's best high-protein meal services that offer a wide range of individualised tailored plans from high protein low-fat food to calorie high food options.
Whether you're after a helping hand with a high protein breakfast or just after some high protein vegetarian inspo we have you covered!
Get personalised meal recommendations
Compare High Protein Meals
What is a High Protein diet?
High protein diets have regained the spotlight, especially online with the influx of fitness content consumers are subjected to. Although high protein diets are more commonly linked to those wanting to gain or maintain muscle there are the undeniable benefits of satiation that a protein-rich meal brings to the table. Links have been made to support the thought that a high protein diet can be beneficial in supporting weight loss and maintenance in individuals.
General Dietary Guidelines suggest 10-35% of our energy needs should come from protein, whereas a high protein diet is considered to have protein values of over 35% (Marta Cuenca-Sánchez 2015) (Samuel 2014).

Which are the best High Protein Meal delivery companies?
My Muscle Chef – Offers a vast menu of more than 50+ high protein meals. My muscle chef markets mostly to athletes or those with training orientated goals predominantly however could be appropriate to most people wanting a convenient meal option. Orders can be selected to meet the individual's goals from low carb, high calorie, vegan and many more – all whilst remaining high protein across the board. Depending on the consumer's goals, my muscle chef breaks down the macronutrient of each meal including the total calories. This can be pre-determined for the consumer upon choosing their goal-based preference i.e. performance, muscle gain or calorie control. Otherwise, alternatively, consumers can choose a customised meal plan option and choose their meals based on their own requirements. The protein ranges of the meals can array anywhere from 17g up to 70g or more. Meal options start as low as $9.31, and snacks as low as $4.95.
Core Powerfoods – Offer a range of options to suit high protein with low-calorie options, high-calorie intakes or even customisable packs. The protein ranges in meals range from 20g up to 48g per meal depending on the consumer's choices. The menu option isn't as vast as other companies however there are some untraditional options that other meal services don't usually offer such as pizzas. Meals are $9 a meal and are incentivised with cheaper options with higher volume options. Core Powerfoods offer delivery Australia wide.
Foober – Offers a range of different high protein food options from calorie high foods, keto, paleo, vegan, fasting etc. Not all meals are high-protein, however, some options are offering higher-protein meal options up to 60g protein per meal. Snack and main meal options are ranging from $9.95 per meal and can be selected off the menu or on a designed meal plan. This service is available in Sydney, Melbourne and Brisbane.
Macros – Offer a range of diet options from weight loss, plant-based to more specific high protein options in their fitness range 'sculpt, 'perform' and 'gain' meal plans. The sculpt selection offers low carbohydrate, high protein options with protein per meal ranges of 25g to 40g. The perform option offers high protein with moderate carbohydrate loads with protein ranges anywhere from 25g to 50g per meal. Lastly, the gain option offers high calorie, high carb and high protein options with protein ranges per meal starting from 34g up to 62g. Prices range depending on which meal plan you select, and how many meals you select per week. A fitness selection of 7 meals per week will range anywhere from $10.50 to $11.50 per meal. They offer delivery to most areas including Sydney, Melbourne, Perth, Adelaide and Brisbane.
Thrive Meals – Offer high protein meal options which can be purchased via a meal plan or straight from their menu. Meal options start from $11.95 with protein ranges of 13g-45g per meal. Meal options can be selected from main meals, soups and salads, drinks and treats. Their boost protein meal plan starts from $81.70 weekly for 6 meals including lunch and dinner options. This meal plan option works out the total lunch and dinner intake per the 3 days of purchased meals and can range anywhere from 68g a day to 82g a day. They currently deliver to Sydney, Melbourne and Brisbane
Dietlicious – offer a range of high protein meal options with a meal plan option. The meals range from 29g-50g of protein per meal with prices as low as $9.90 per meal. They also offer snack options including protein bars that range from 6g-13g per bar. They offer local pick up for Sydney, Melbourne and Brisbane for same day collection, otherwise, alternatively, there are delivering to Sydney, Melbourne, Brisbane, Canberra and surrounds.
Gym Food – Offer high protein meals with macronutrient break downs and calorie totals per meal. Protein ranges of meals start from 25g to 50g and can be selected individually or per meal plan. A 'performance plan' starts from $9.95 per meal, otherwise, pack options such as a 'bulking' meal plan are $205.00 for 20 meals. They offer delivery to Sydney, Melbourne and Brisbane with some stockist options.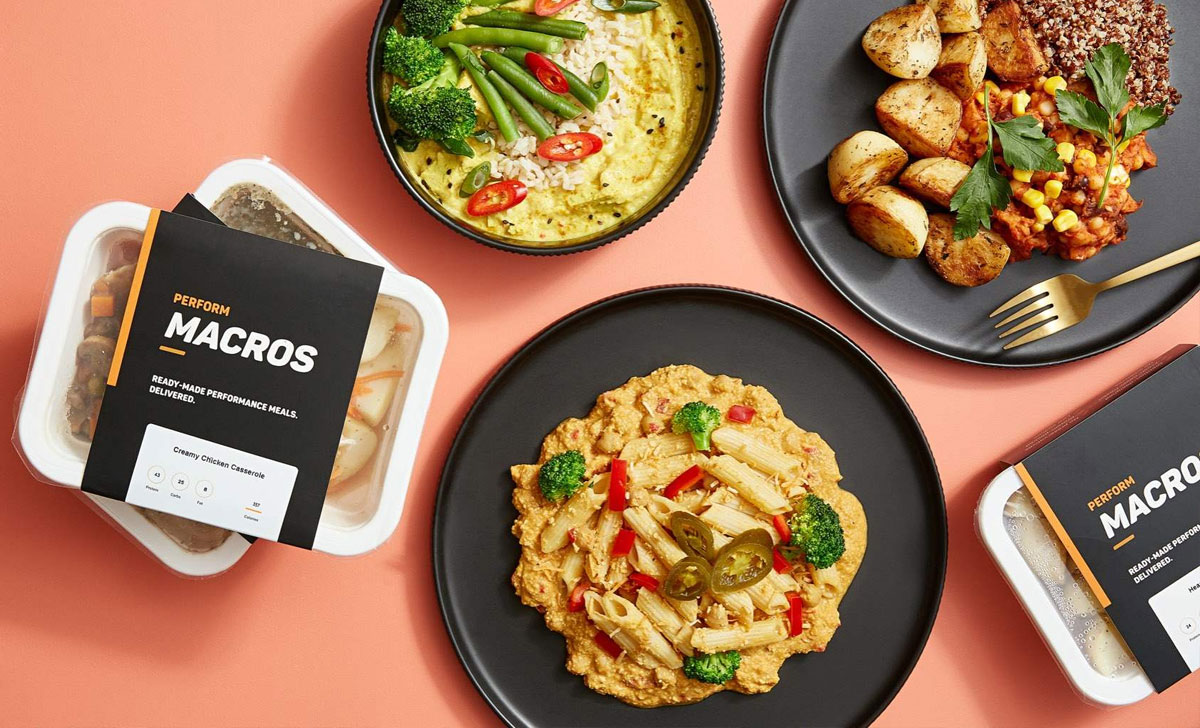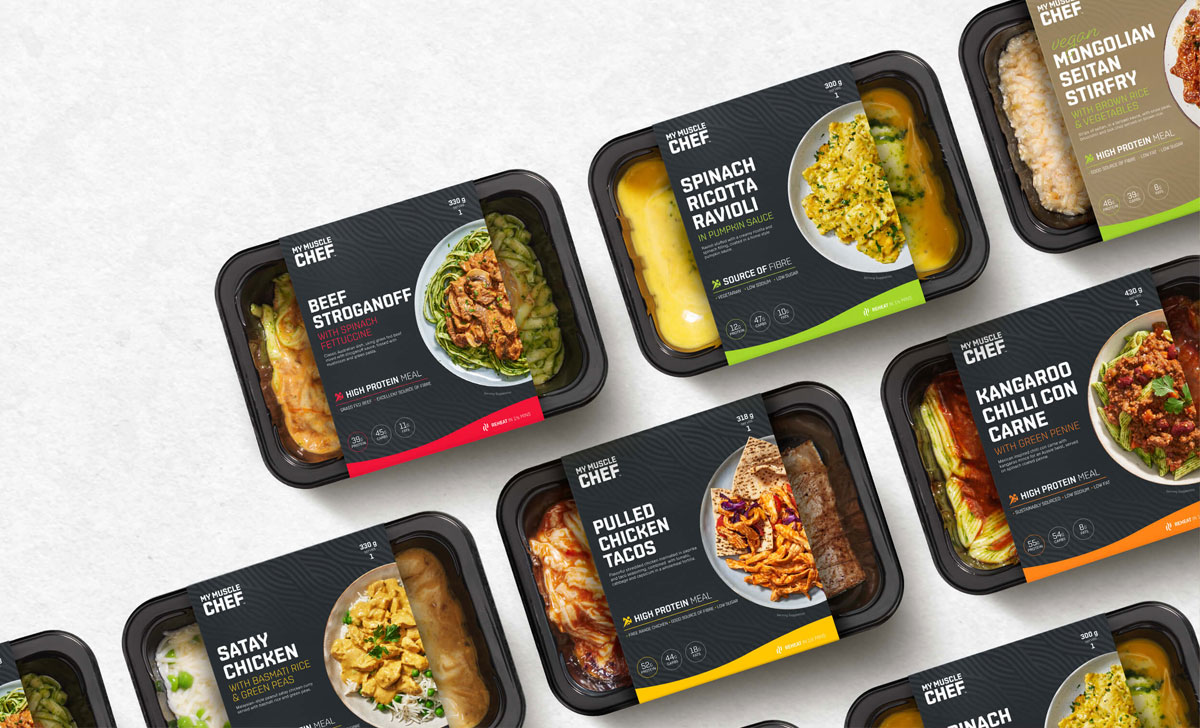 Are there any High Protein meal delivery kits?

Currently, there are no high protein meal kits on the market that are specifically marketed, there are however meals high in protein that consumers can make once they are educationally sound to choose on their own or add to. Consumers could choose a meal kit service such as Hellofresh or Marley Spoon as a meal base and increase protein requirements to their meals using quality protein toppers such as nuts, seeds, vegetables, grains etc.
What are the Pros & Cons of High Protein Meals?
Key factors when comparing High Protein meal delivery companies
When choosing the right option for you, consider the following factors:
Nutrient Breakdowns
If you are looking towards weight loss for example it's important to consider the other macronutrients such as carbohydrate and fat breakdown of the product. A low carbohydrate selection for example may consequently be inadequate in fibre or other nutrients such as vitamins or minerals.
Protein % or grams per meal
And their recommended protein range throughout the day to reach their high protein limit.
Energy Density
Depending on the meal services you get they will be catering a high protein with different energy calculations to reach different consumer targets i.e. muscle gain, weight loss, weight gain. It's important to consider your individual target needs before selecting a service or product.
Quality or Type of Protein
What is the source and quality of the protein you are buying. Is the meal highly processed, and lacking lean sources of animal or vegetarian-based proteins? Is the majority of the protein coming from a protein powder and lacking essential vitamin and minerals you could be receiving from a whole food protein source?
High Protein Meal Delivery FAQs