Bodybuilding Meals
We've found some of Australia's best bodybuilding meals and compared services providers. We've sourced relevant information and compared muscle building meals to give you the insights needed to make the right decisions when choosing a meal service!
Get personalised meal recommendations
Compare Bodybuilding Meals
Workout Meals are designed for time-poor, healthy & fitness-focused individuals. Each meal has been created by a certified Nutritionist and …
How important is your diet when trying to gain muscle?
Gaining muscle mass has remained a popular topic in gym culture with growing interest in natural bodybuilding. Nutrition is just as important when gaining muscle as the training aspect, eating the right foods and enough food ensures muscles are provided with nutrients to grow and recover adequately. A bodybuilder's diet is typically subdivided into bulking and cutting stages which represent different dietary requirements in terms of caloric intakes, as well as differing macronutrient requirements.

​​Bodybuilding is judged on leanness and muscularity and isn't representative of one's overall health status or athletic performance. It's important to always consult with a trusted health professional before making any dietary changes.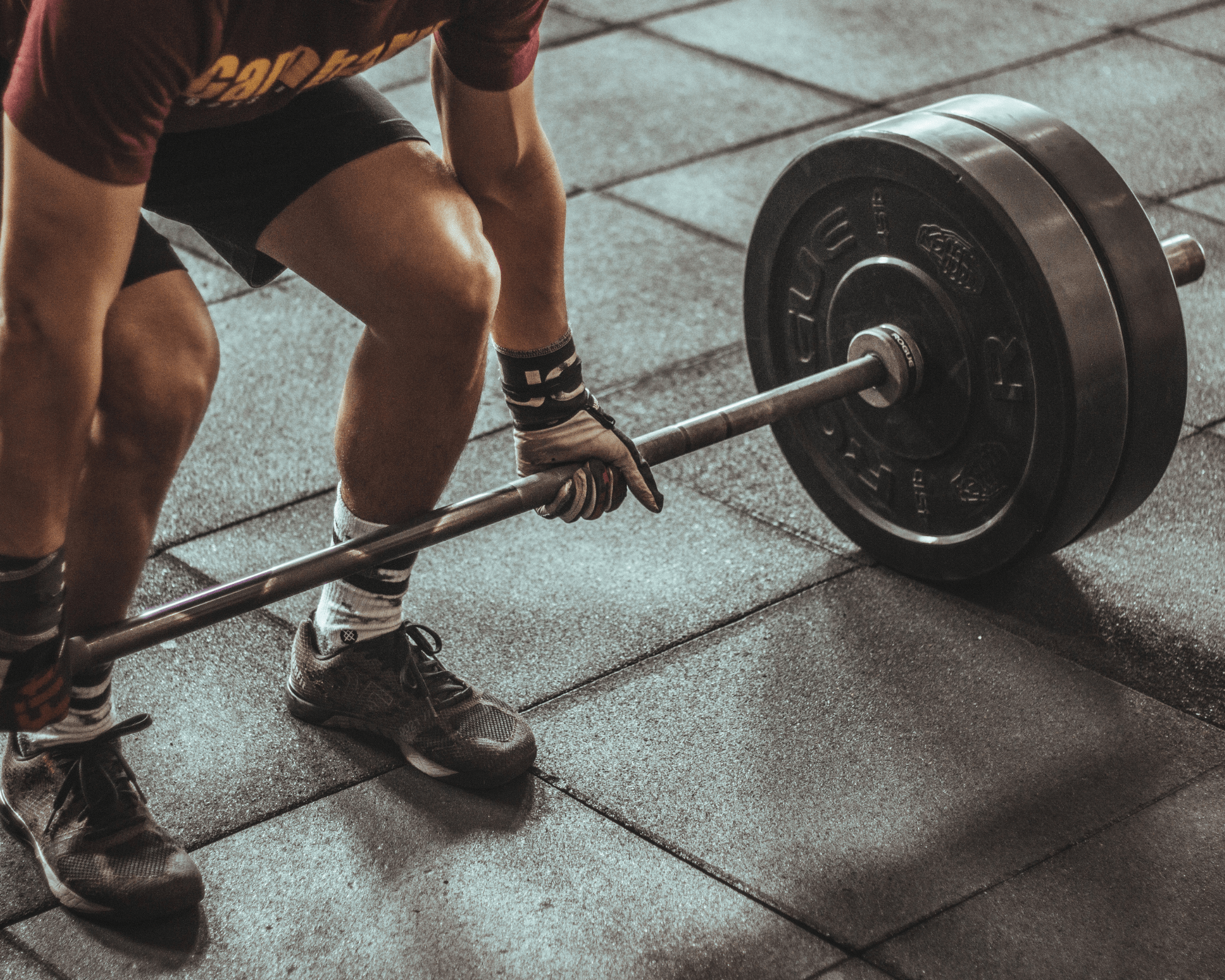 What do I need to eat when building muscle?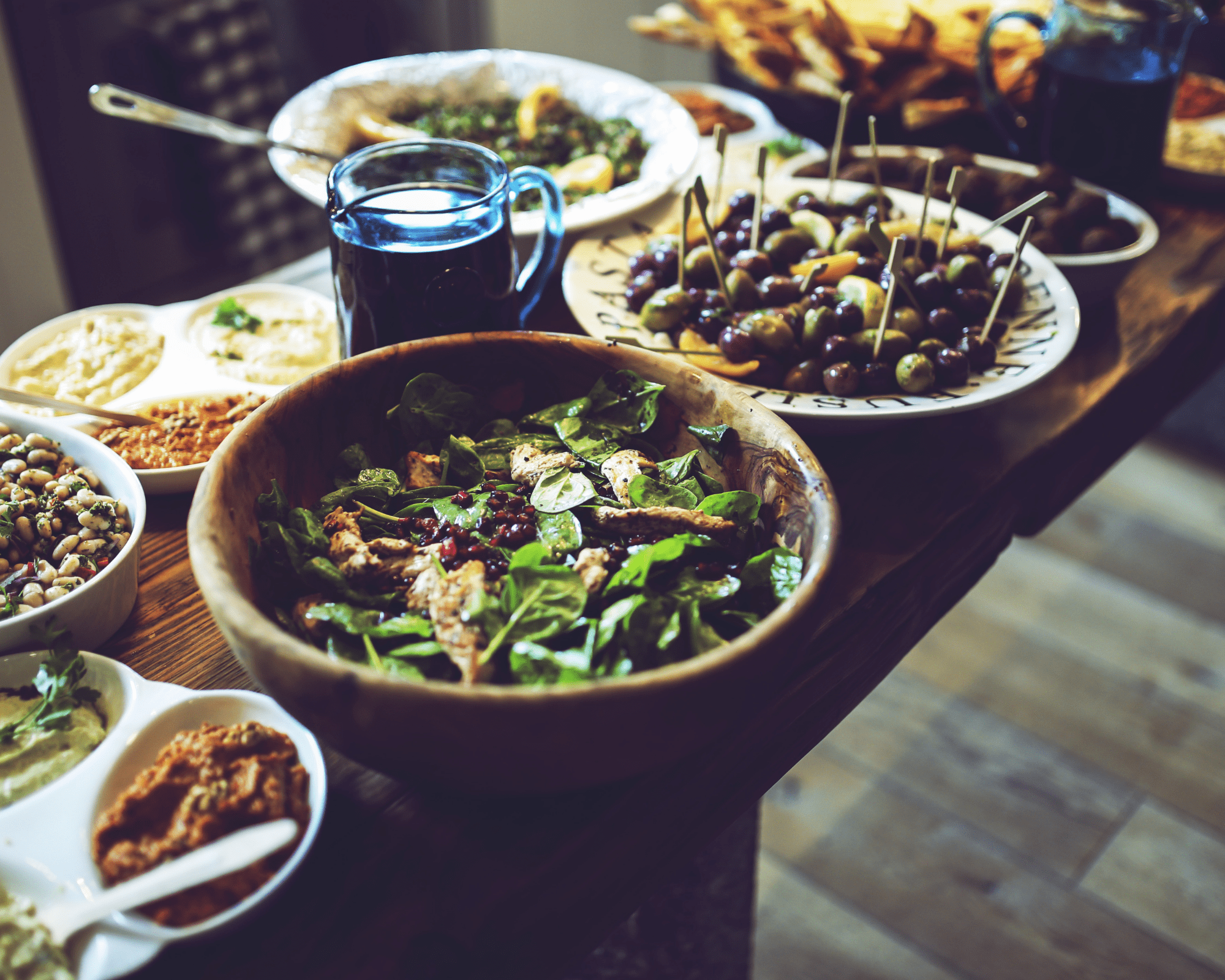 A lot of attention is often placed with nutrition surrounding protein intakes and its associated nutrient timing and frequency – however, research has shown that timing and frequency appear to have little effect on lean muscle mass retention and fat loss.
According to Helms et al. (2014), Most bodybuilders will meet their protein requirements when consuming 2.3-3.1g/kg of lean body mass per day of protein. They highlight that 15-30% of calories come from fat with the remaining calories coming from carbohydrates. Eating meals with 0.4-0.5g/kg of body weight throughout 3-6 meals per day prior and post resistance training would appease the theoretical benefits of protein timing and frequency.
Everyone's needs and goals differ from person to person and this should be considered before changing your diet and training.
How do muscle-building meal delivery services work?
Each provider may differ slightly, however typically consumers can browse from plan offerings or individual meals. Most providers offering meals to meet training and nutrition goals will offer a nutritional breakdown including macronutrient counts making your tracking easier.
Keep a lookout for deals that offer cheaper individual meals per larger order quantities, this is especially convenient for those needing to eat larger quantities than they are used to.
Once you've ordered you can sit back and relax, tracking your delivery straight to your door! Orders are temperature safe and adhere to strict protocols with lots of delivery and time notice so you can time it perfectly to get your orders into the fridge and ready for dinner!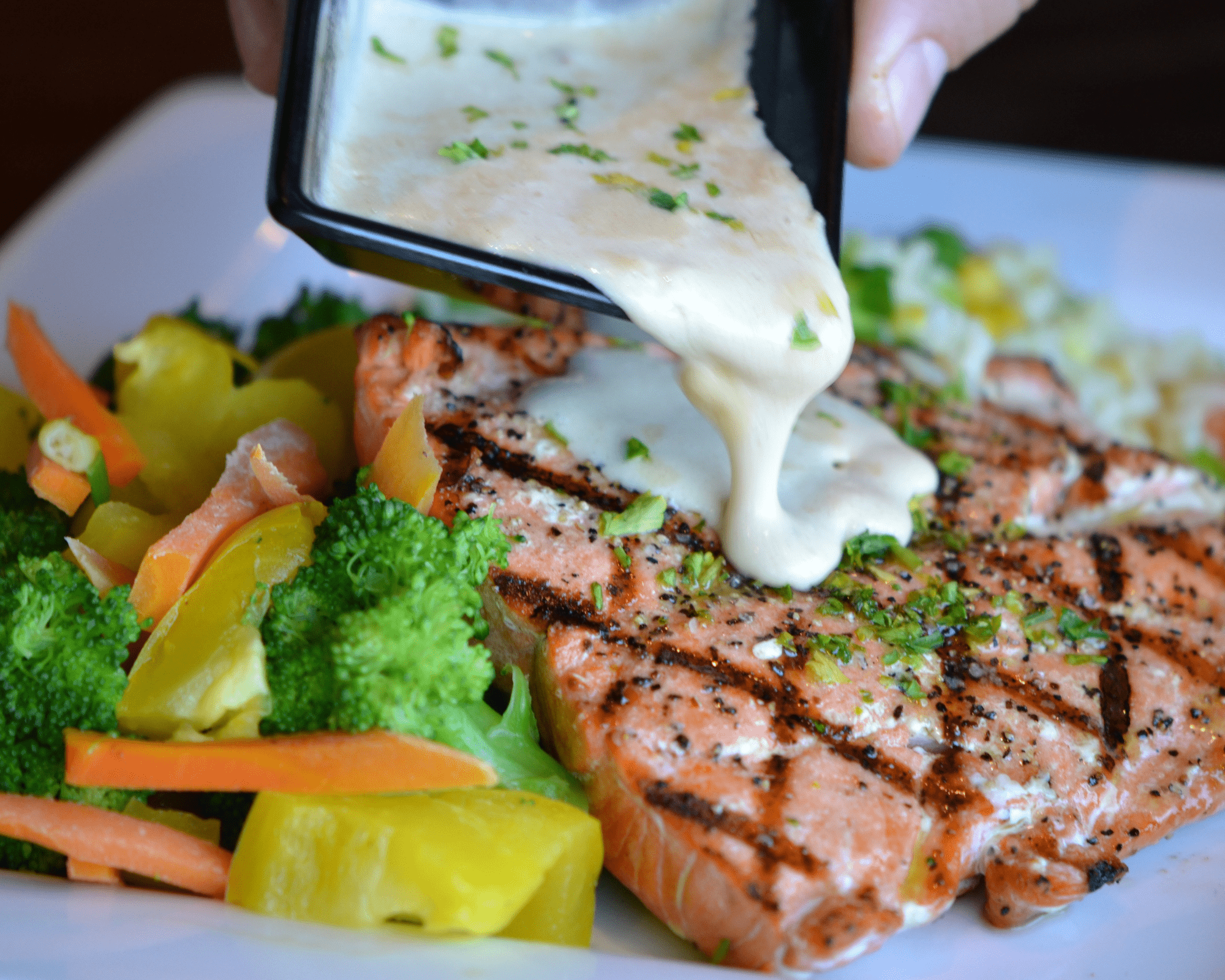 What is the cheapest bodybuilding meal delivery service?
My Muscle Chef is the most competitive meal provider with meal packs of:

–  5-day plans of 20 meals for $9.07 each
– 6-day plans of 24 meals from $8.60 each
– 7-day plans of 28 meals from $8.12 each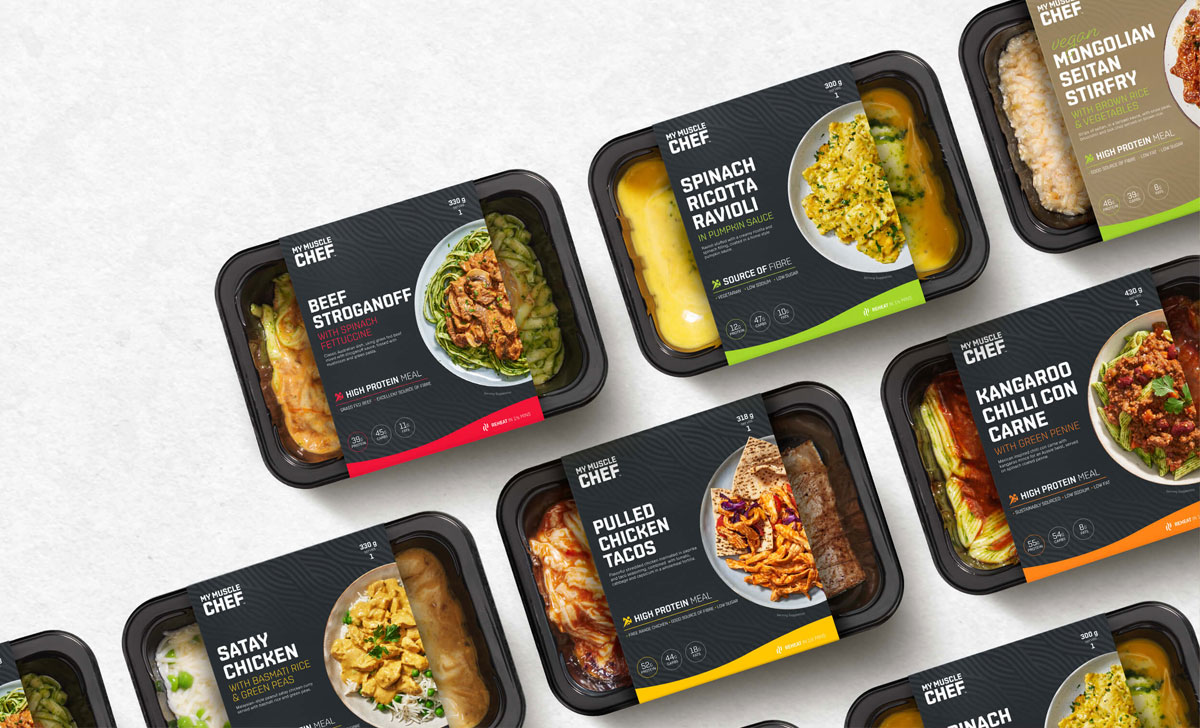 What are some of the most popular bodybuilding meal delivery services by state
Most popular vegan delivery in NSW
Fitness Muscle Meals currently delivering to Metro Sydney and the Wollongong area.

My Muscle Chef catering throughout NSW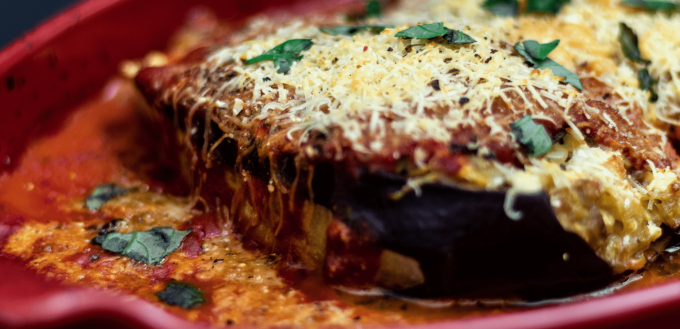 Most popular vegan delivery in Victoria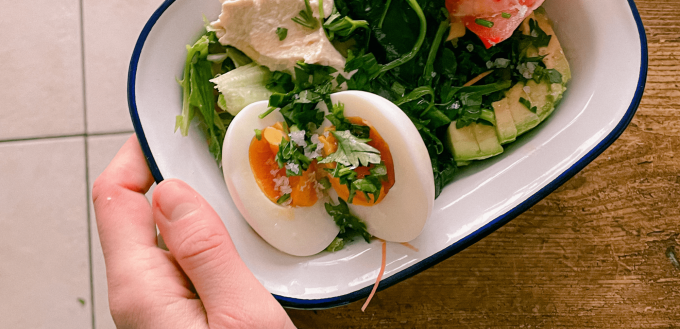 Most popular vegan delivery in Queensland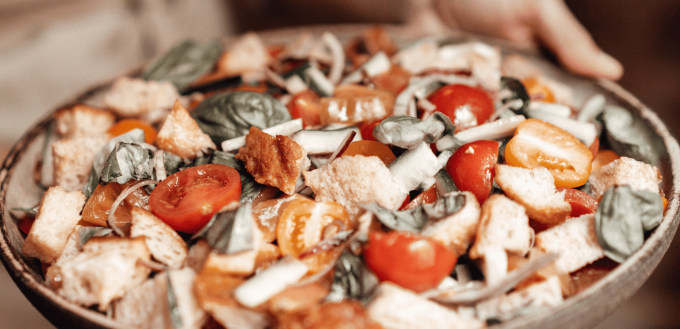 Most popular vegan delivery in other states
My Muscle Chef caters Australia wide. 

Macros

Workout meals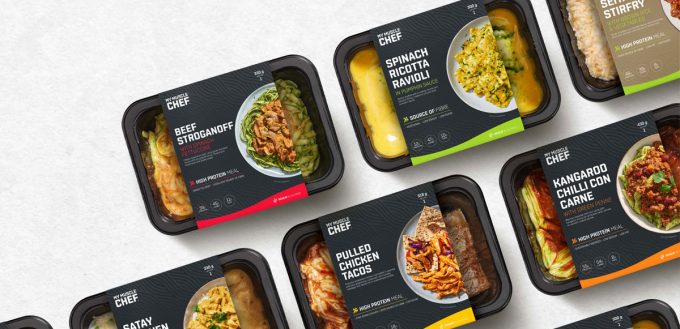 Bodybuilding Meal Service Pros and Cons
How to Choose the Best Bodybuilding Meal Delivery Service
When choosing the right option for you, consider the following factors:
Protein
Building muscle mass requires adequate protein intakes, ensure you read product outlines to make sure they meet your needs per meal.

As a general rule aiming between 20-30g protein per meal can be enough to meet your muscle-building goals.
Calorie/ Energy Density
Ensure you check calories per meal to calculate your daily needs and intakes. Each meal will be different and you must assess each meal per your dietary plan and training schedule.
Value for Volume
Assess if the meals you're buying or looking into match your expectations of cost for the volume and quality you're receiving.

Do they appear to be satiating and does the value match the cost you're paying?
Vegetables
Even though vegetables are typically quite low in calories it doesn't mean you should skip out on including these in your meals. Check to see if you're meeting your daily requirements for vegetable intakes and if the meals you order include a range of different vegetables throughout their meals.
Bodybuilding Meal FAQS