Vegan Meals
Are you time-poor? Unsure how to put together a nutrient or energy balanced vegan meal? Or perhaps trying to introduce more plant-based meals into your routine? Let's dive into comparing Australia's best vegan meal delivery services! We'll show you how to compare vegan food delivery options whilst making cost-effective choices along the way.
Get personalised meal recommendations
Compare Vegan Meals
What is the best fully vegan meal delivery service in Australia?
Garden of vegan is one of the most popular vegan meal delivery services, with its accessibility Australia-wide and a large range of 100% organic, gluten and oil free meals makes a complementary fit for most vegan.
It is a great discovery service for those wanting to introduce more plant-based meals into their routines or perhaps start a vegan journey of their own. Each meal is focused on creating nutrient-dense, protein abundant meals which service to all taste preferences. There are regularly updated new menu options which allow for refreshed routines.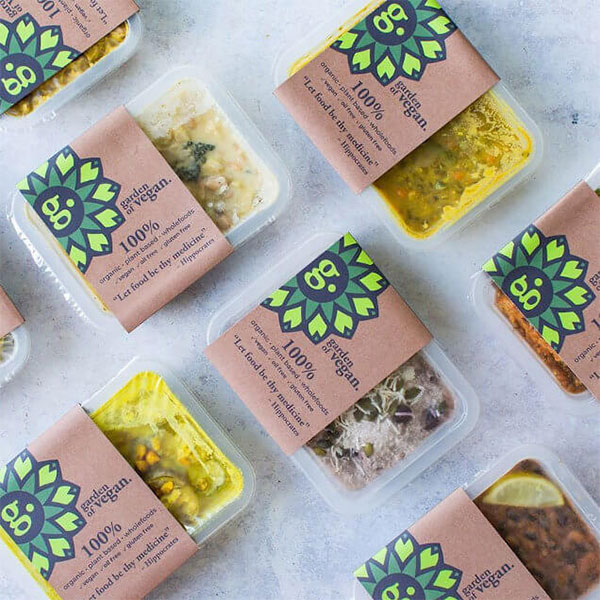 Are vegan ready to eat meals healthy?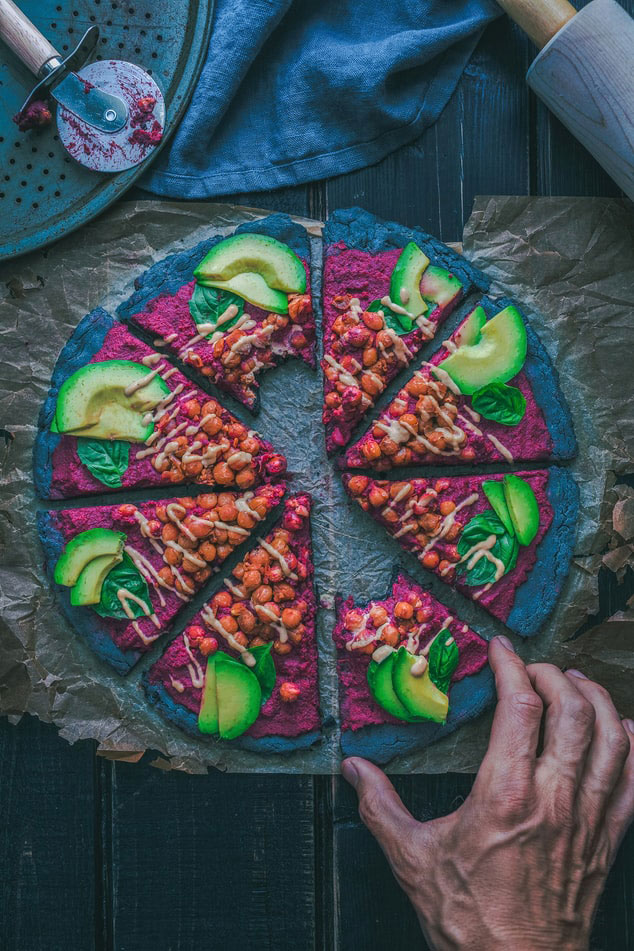 Often these ready to eat vegan food delivery services are created by nutritionists catering to tick off the most consumer concerning vegan health stigmas; protein, portion/sizing, nutrient density and creating satiety.
Most of the delivery services cater to all the above concerns, however, it is important to use frozen meal services as a convenience and not a daily requirement. It's important consumers learn to compare and analyse meals based on their individual needs. Some frozen meals can be quite high in sodium, can contain excessive amounts of preservatives and additives, and can lack plant-based diversity in ingredients that may not be frozen-friendly i.e. avocado, fruits, etc.
Nutrients can be lost throughout the process of food preparation, storage, delivery and reheating – which often results in the loss of water-soluble based vitamins such as vitamin B and C mostly (Miller, Knudson 2014) . In other research, despite loss of water-soluble vitamins some vegetables retain antioxidant activity and nutrient levels can remain quite stable after freezing (Dewanto et al 2002).
These factors don't necessarily mean the entire meal is unhealthy, just begs for versatility in diets incorporating different types of food and vegetables.
What are the Pros & Cons of Vegan meal delivery?
What are some of the most popular vegan delivery services by state?
Most popular vegan delivery in NSW
Soulara
This is a Sydney based vegan meal delivery company that has gained huge popularity for their nutritionally designed meals ranging from $8.95 – $11.50 per meal. Soulara ships fresh seasonal meals focusing on high quality, protein-rich, plant-based goodness throughout Sydney. The packaging is 100% recyclable and meals only need 5-6 days to plan the batch within their production schedule. Options include; Main meals, Breakfasts and Extras.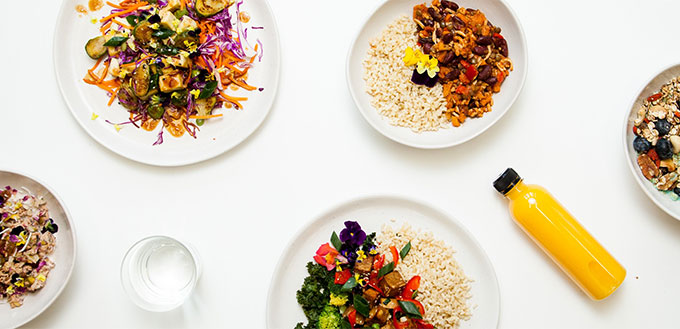 Most popular vegan delivery in Victoria
Garden of Vegan
This vegan delivery service contains 100% certified organic ingredients, preservative + additive-free and is created with leading health professionals. Options available include meals, produce boxes, essential pantry items, snacks and decadent desserts. Services start from $14.95 upwards and shipping is available Australia wide excluding Perth.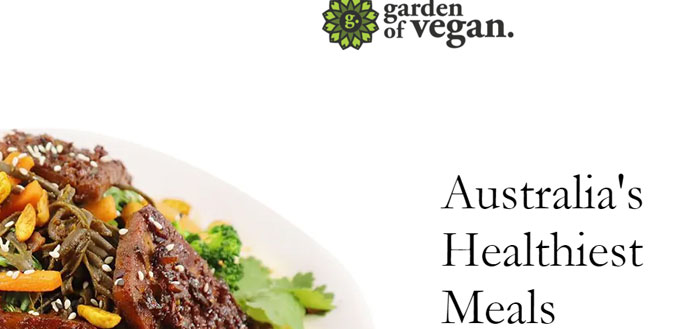 Most popular vegan delivery in Queensland
My Muscle Chef
My Muscle Chef has gained a lot of attention around their meat and vegetarian based meals, however recently they have launched vegan meal plans. My Muscle Chef includes main meals and snacks with set packs starting from $99.95. Delivery is available Australia wide, and all packaging is recyclable, BPA free and microwave safe.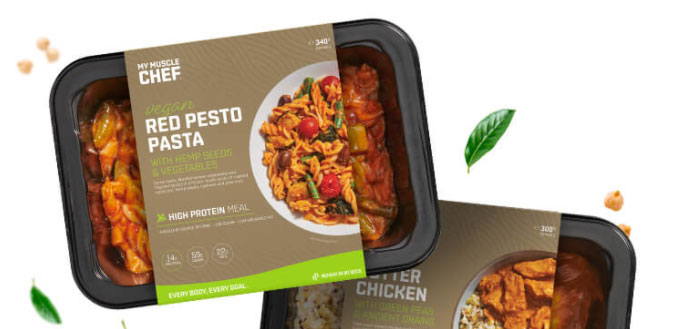 Most popular vegan delivery in other states
Chef Good
Chef Good is a vegan meal delivery service which allows flexible, no lock-in contracts. Meals are developed by nutritionists and put together by qualified chefs. Currently available are dinner, lunches which are available in 5, 7 and 10 meal bundles. Delivery options are currently available for Sydney, Brisbane, Adelaide and Canberra.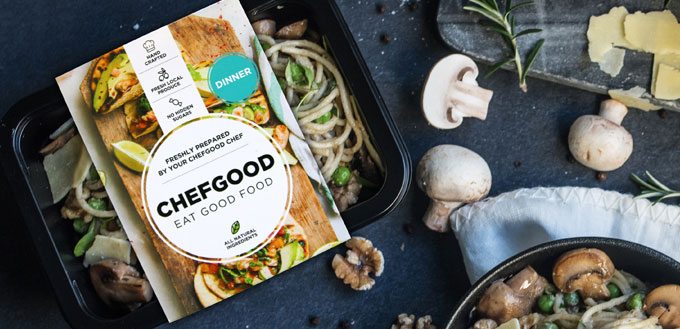 Galaxy Vegan
Food is made in Artarmon NSW mostly from the owner Michele Barnes which guarantees quality with the brands hands on approach for producing passionate vegan meals. Ingredients are sourced fresh from the Sydney's Markets and are available for delivery Australia wide. New dishes are added weekly to menus, and pack subscriptions are available from 5-day, 7-day packs are available, or a weekly subscription-based on size requirements.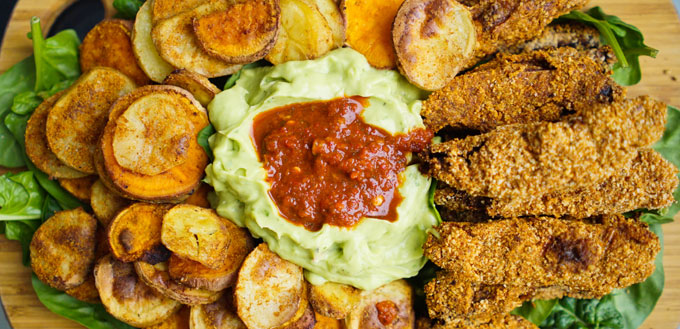 Key factors when comparing vegan meal delivery companies
When choosing which vegan meal delivery service suits you best, it's worth considering these factors:
Nutritional Component
Compare services based on their nutritional development standards, look to see which are prepared and created by nutritionists or qualified health professionals. Compare nutritional panels and ingredients lists to meet your needs, most vegan meals will highlight importance around specific nutrients such as protein, calcium, b12 etc. You can draw comparisons between different brands by comparing nutrients per 100g. Alternatively, you can always add to these meals to increase levels such as sprinkling nutritional yeast on meals for an extra hit of b12. 
Size i.e. feeding 1 or up to 2 etc
Another factor to consider is the portion of meals, usually vegan meals tend to be lower in energy (or kilojoules) which often requires higher volumes of food to meet dietary needs and satiety. Sizes may not be indicative of satisfying your personal appetite levels, so there may be an element of trial and error, or you may need to add to meals to create more energy dense meals.  

Each company's food plans and packs are based on different allowances, from per person to weekly allowances and more. Compare companies based on how many meals per week you receive to meet your expectations.
Cost & Conditions
Each company has differing costs per meal or per weekly subscription bases. Compare each company on a similar basis i.e. week to week or meal to meal to determine the best value. Costs can become lower the higher the commitment i.e. subscribing to a weekly service versus 3 meals.
Delivery Times
Compare each service based on its handling and delivery times, everyone's allowances are different and are often based around their main kitchens. Another factor to compare are delivery costs, and if there are free delivery standards per spending a certain amount.
Vegan Meal Delivery FAQs