Plant-based Meals
We compare Australia's best plant-based meal delivery options and give you an insider scoop on how to choose the right service for you. Whether it's a one-off plant-based food delivery or an ongoing service we've got you covered!
Get personalised meal recommendations
On this page
Compare Plant-based Meals
What is a Plant-Based diet?
The use of plant-based diet within the health and fitness industry has become one of the most popularly used terms with often a lot of blurred direction to consumers. For many, the term plant-based is often very closely paired to vegan or vegetarian based diets and assume restriction of animal products is necessary to follow the diet. Instead, the focus of a plant-based diet is focusing intakes to predominately derive from plant-based sources such as fruits, vegetables, nuts, seeds, whole grains and so on.
This diet doesn't restrict the total consumption of animal products such as meat, eggs, dairy it promotes leveraging plant-based options as a staple within the diet. It's important to emphasise the focus on plant-based eating is that the diet is based mostly around the consumption of plants, meaning yes you can technically be both a vegan and plant-based or a vegetarian and plant-based.
Diets don't always equal healthy, often labelling can be quite misleading as an overall representation of someone's dietary intake. If a plant-based diet is of interest to you, looking into a plant-based meal kit or food delivery service may be the perfect starting point for you.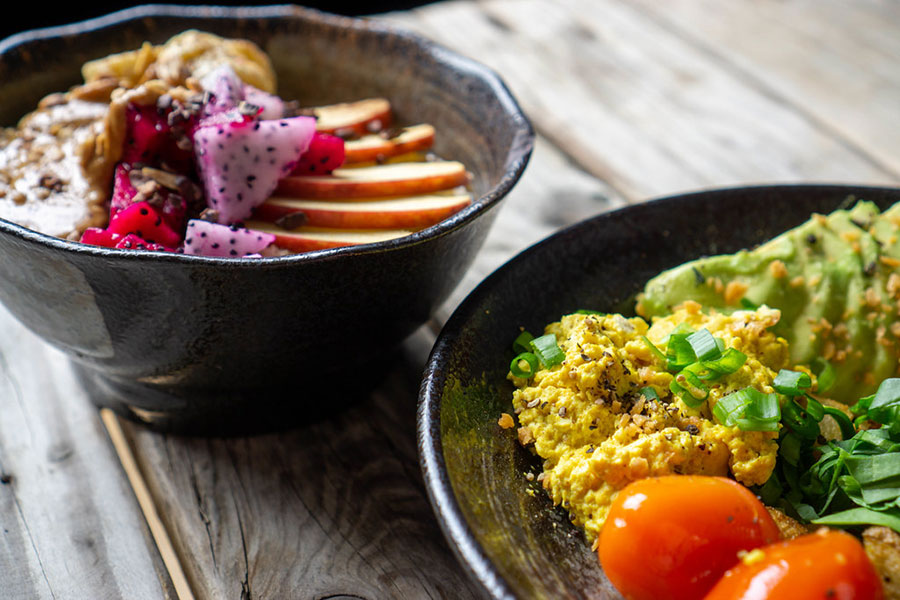 Which are the best plant-based meal providers in Australia?
Here is a list of our recommended best plant based meal delivery services currently in Australia.
1. Macros
This meal provider is developed by dietitians and prepared by chefs and has menus that are regularly updated and offer plant-based plans starting at a 7-meals per week up until the 24-meals per week selection. They have a no-lock in contract and offer delivery to most areas including Sydney, Melbourne, Perth, Adelaide and Brisbane. 
2. My Muscle Chef
One of the more popular food services available, and they now offer a plant-based vegan range. They offer protein-focused meals for fitness and everyday related goals. They are Main Meals and Snacks with packs starting from $99.95. Delivery is available Australia wide.
3. Chef Good
Chef Good are developed and prepared meals made fresh using locally sourced ingredients in Melbourne by in-house chefs. They don't bulk prepare meals and instead focus on 'restaurant' style meals delivered straight to the consumer. They have an extensive range of options on their menu including a plant-based vegan meal delivery option. They offer meal plans including a 5-day, 7-day and 10-day option with no lock-in contracts. They currently offer delivery to Melbourne, Sydney, Brisbane, Adelaide and Canberra.
4. Soulara
Provides ready-made meals, snacks and drinks developed from nutritionist and chefs. An extensive menu is offered with over 50+ rotating recipes for the consumer to add to their selected meal plan. Soulara offer plans starting from 7-meals up to 24-meals per week, with incentivised reductions on cost per meal with the higher volume orders. Delivery options are available to most areas in Australia.
5. Fast Fuel Meals
Fast Fuel Meals offer prepared meals that are refined sugar-free, no preservatives, calorie-controlled with a focus on macro-nutrient breakdowns. Delivery is available for QLD, NSW and Victoria with free delivery available for orders over $89. There is a big menu with meals starting from $9.95 catering to plant-based preferences.
6. Garden of Vegan
Markets their services as a 'whole food plant-based meal delivery service', all their meals are organic, gluten-free, oil-free and vegan. They offer free delivery on meals over $200, with meals starting from $14.95. All meals are delivered fresh (no freezing at all), and all meals are developed and prepared with a team of nutritionists and chefs.
7. Herbi Door
Offers a large vegan menu created by chefs using local Australian only ingredients. Each serving is 400g with a minimum of 25g of protein per serve. Consumers can choose from a subscription-based order, or simply choose a one-off order. Meals start from $12.50, with snack options available. Currently, there is free shipping available for orders over $150, with deliveries accessible to QLD, NSW & ACT, VIC, SA, TAS and NT.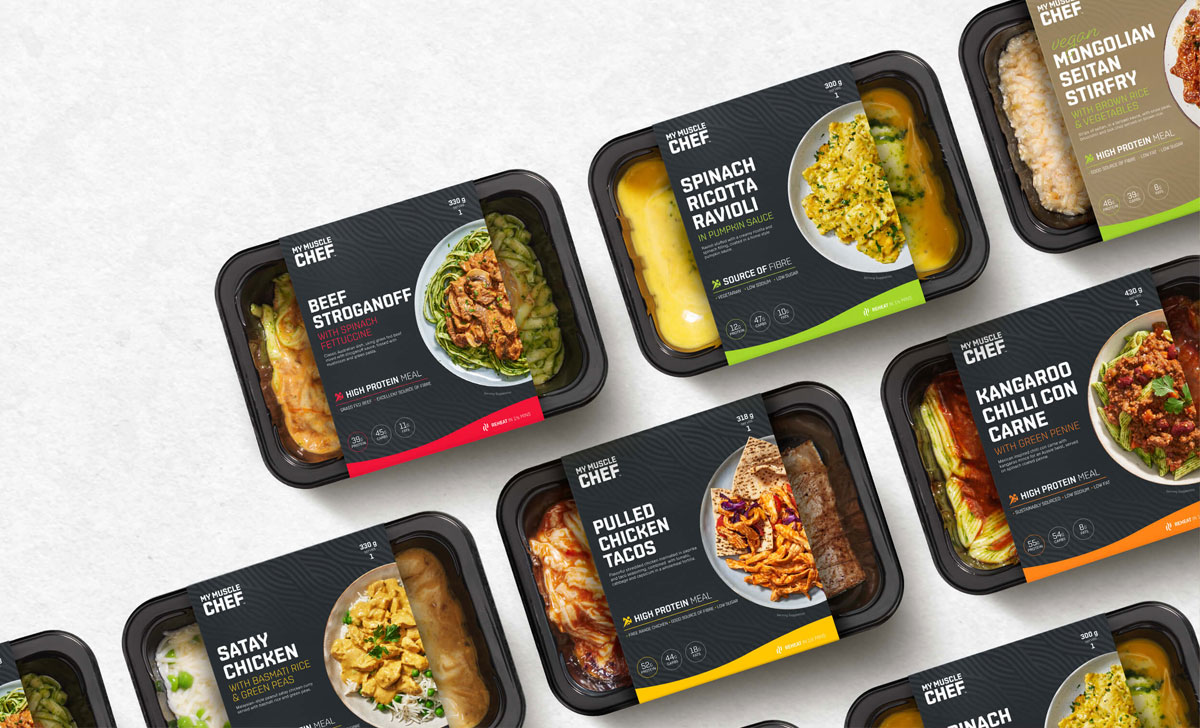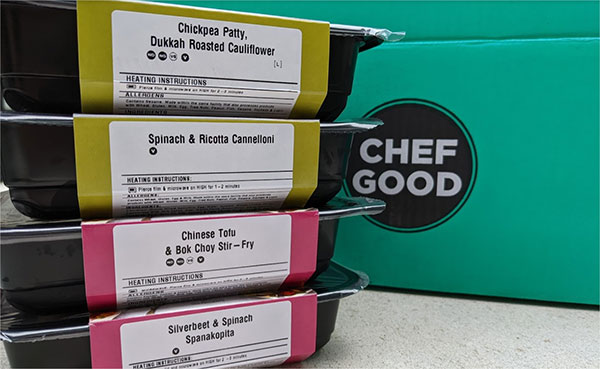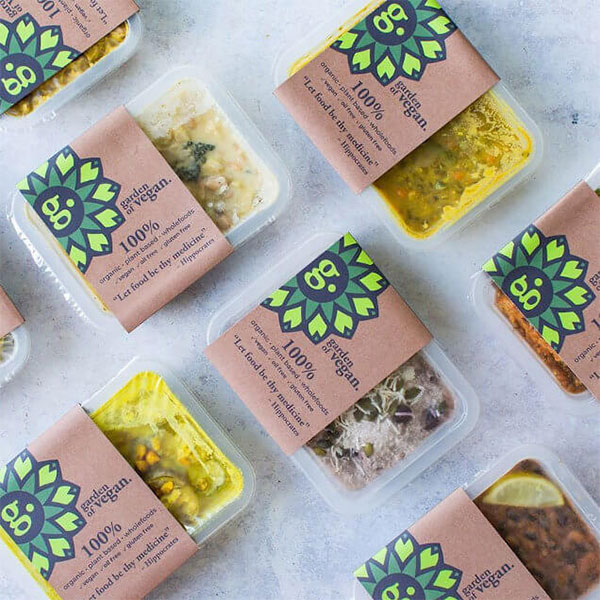 What are the Pros & Cons of Plant-Based Meals?
How do Plant-Based Meal Services work?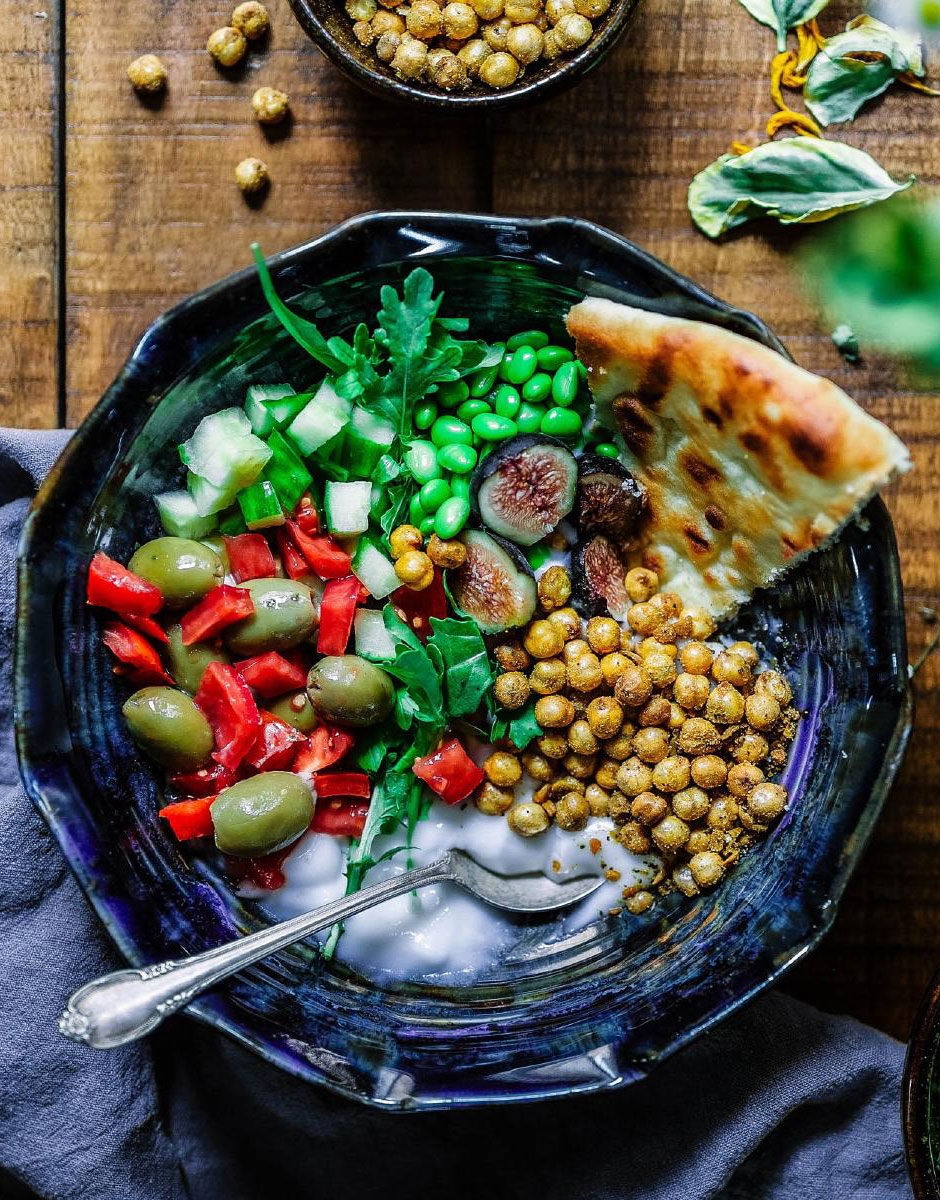 Like all meal delivery services, there are options for a one-off order which usually will include a delivery charge due to the smaller order portion. Otherwise, alternatively, you can choose a higher quantity of meals for a smaller cost per meal incentive with often a free delivery motivation too. On the other hand, some businesses will include meal options for a lunch or dinner selection only – whilst others include breakfast and snack options too to cater to the entire day of intake. This service option could be more suitable to those with a highly demanding work schedule that can't account for shopping and food preparation times and need a quick, reliable food option. Once your order has been processed often there is no obligation to continue for another week of orders, it's often left in the consumer's discretion to reorder when needed.
Key factors when comparing Plant-Based Meals companies
When choosing the right plant based meal delivery service, consider the following factors:
Is the meal is inclusive of animal products or vegan/vegetarian
Depending on your diet preferences, not all plant-based food options are restrictive. If you are looking for a plant-based diet excluding animal products you may need to refine your search.
Protein
It is important to ensure meals contain adequate protein throughout meals. Where there may be typically an animal product for protein, ensure there is a plant-based source. This will ensure you meet recommended daily intakes and keep satiated between meals.
Energy vs quantity
Often vegetables and fruits are naturally lower in calories which can equate to bigger portion allowances also known as volume eating. However, it is important to consider some plant-based sources can be quite energy-dense such as oils, avocados, nuts when consumed in larger portions. Always check the labels to understand and compare requirements that are best suited for you i.e. If you require larger calorie intakes due to increased exercise loads you may need to add to meals to meet your individual needs.
Are you paying more for a plant-based meal?
Just because a meal is labelled plant-based doesn't necessarily mean you need to be paying more for it. Often enough plant-based meals are less costly in comparison to those with animal products. Compare companies on their price per product to get the best deals for you.
Plant-Based Meals FAQs