Paleo Meals
We compare Australia's best offerings on Paleo prepared meal services and allow consumers insight into which companies to look out for. You can make decisions based on your individual needs and decide if paleo meal services are suitable for you!
Get personalised meal recommendations
On this page
Compare Paleo Meals
Activate Foods creates dietitian-approved meals for time-poor and busy individuals. All meals are made to order with the choice of …

MACROS Balanced plan helps you to eat healthy, every day. All meals are dietitian designed and include healthy and balanced …
What is a Paleo Diet?
Many versions have evolved following paleo-style eating, supporters of a paleolithic diet argue that intakes should follow a typical ancient hunter and gatherers' diet excluding grains (particularly gluten), dairy, legumes and processed foods and any products from farming practices that would have emerged within the last 10,000 years (Zopf, Reljic et al. 2018). The diet aims to focus on whole foods particularly lean meat, fish, fruits, vegetables, root vegetables, eggs and nuts (Giovanni Tarantino 2021).
Some modifications of the diet opt for high intakes of animal products and saturated fats, whilst others recommend a higher intake of healthy fats. Regardless, over the last 10 years of high popularity, the diet has still upheld focus on whole foods and eliminating processed foods (Warchalowski 2020).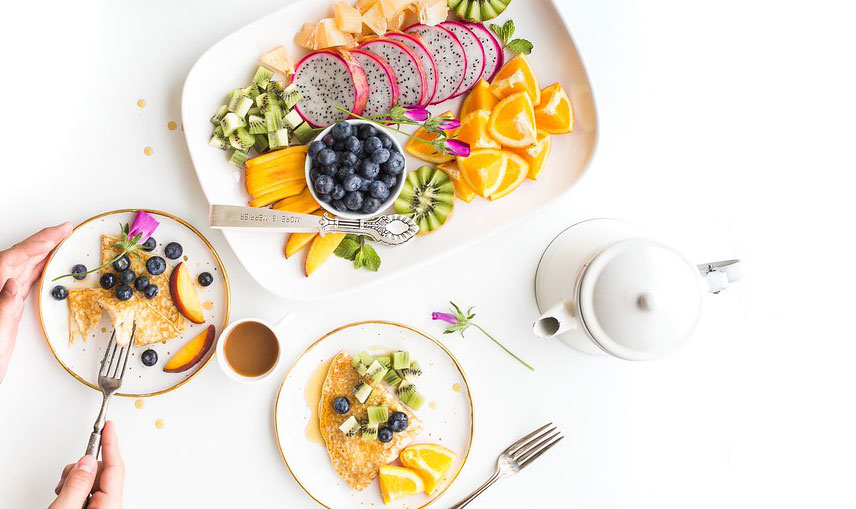 Which is the best Paleo meal delivery providers?
1. Macros – Cater dietitian designed meals prepared by chefs to consumers wanting to eat a paleo-style diet. The menus are continually rotated and allow for an 'everyday menu' and a 'fitness menu' selection. They have a no-lock in contract and offer delivery to most areas including Sydney, Melbourne, Perth, Adelaide and Brisbane.
2. Activate Foods – Offer paleo meals to Central Coast, Sydney & Newcastle. Meals and Snacks are offered to consumers for individual portions and family sizes. Meals start as low as $9.
3. Feed Me – Offer a paleo pack starting at $101.00, which a 10-meal-pack offering grass-fed and free-range options. This service is only available to the Perth Metro area, South West region (WA), and Geraldton (WA)
4. Nourishd – Offer chef-prepared fresh Paleo meal delivery services with no lock-in contracts. Meals are nutritionist-approved and have no added sugar, preservatives, or gluten. You can arrange one-off meals or re-occurring meal services, an on-off meal selection for a 5-pack ranges from $68.75, with options ranging up to 28-meal packs. They deliver to QLD, NSW, ACT and VIC currently.
5. A Life Plus – Offers over 50+ meals, and are prepared and cooked fresh using local ingredients, without using any added preservatives, chemicals or sugars. They cater to restrictions or preferences and are available to use without any lock-in contracts or commitments. They offer 3-day, 5-day and 7-day meal plans for lunch and dinner options starting at $78.00 for a 3-day plan. They offer delivery within NSW, VIC, ACT, QLD, SA.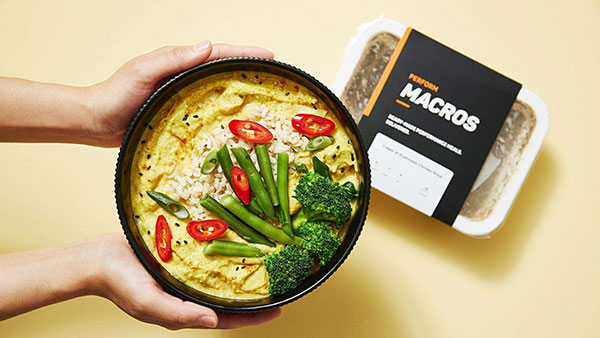 What are the Pros & Cons of Paleo Meals?
Key factors when comparing Paleo meal delivery companies
It's important to do your research before picking a Paleo meal delivery provider, here are some key factors to consider:
Energy (Calories/ KJ per meal)
his type of diet is typically observed as energy-dense, with high- glycemic loads, high fat and meat intakes and increased fruit consumption (Giovanni Tarantino 2021).
It is important to be aware of the high-calorie nature and to make comparisons between meals to meet your energy requirements or specific goals if necessary.
Nutritional Balance
Due to the restrictive nature of the paleo diet and depending on which modification of the diet the consumer follows, there are specific nutrients that can lack such as calcium, water-soluble vitamins, dietary fibre etc.
It's important to be aware of the nutrient breakdowns of meals where possible to track specific nutrients of interest.
Volume of the meal
Paleo based diets can be calorie-dense, which can lead to lower volumes in meals. Compare meals by the size of quantities, and work out if the cost and suitability of the meal are right for your individual needs.
Ingredients
Depending on how strict you are being on your Paleo journey; you may want to consider investigating ingredients. Strict paleo diets exclude Avoid all processed foods and ingredients such as sugar, certain vegetable oils, artificial sweeteners etc. Some strict versions of Paleo also only eat grass-fed, pasture-raised and organic products.
Paleo Meal Delivery FAQs