Dairy Free Meals
With many dairy-free products and alternatives on the market, sometimes as a consumer, it's hard to know where to start!
We compare the best dairy-free meal delivery services Australia has to offer. We'll show you how to draw comparisons between brands and make the best-suited decisions for your individual needs.
Get personalised meal recommendations
On this page
Compare Dairy Free Meals
What is a Dairy-Free Diet?
A dairy-free diet excludes all dairy products this is suited to those that have allergies to dairy, share sensitivities or intolerances or for those that have ethical standpoints on consuming dairy. This includes milk from any animal including products created from milk, which is inclusive but not limited to cheese, yogurt, butter, ice cream and so on. It doesn't exclude all animal products as a vegan diet does, people can still consume animal foods such as meat, fish and eggs.
Are there any Dairy-Free meal kits?
There are no specifically directed dairy-free meal kits, however, Marley Spoon may cover consumers needs with their vegan options which is suitable to dairy-free consumers too.
Marley Spoon offers vegan menu options which can accommodate those following a dairy-free diet, who don't mind missing out on other animal products. Marley Spoon offers two different plans a 2-person box accommodating up to 5 meals, or a 4-person box which also offers up to 5 meals. Consumers can estimate $10.50 per portion of the 5 meals for the 2-person box, or $8.50 per portion of the 5 meals for the 4-person box. They currently deliver to Sydney, Canberra, Melbourne, Hobart, Launceston, Adelaide, Brisbane, Gold Coast, Wollongong, Newcastle and Darwin, with more to come.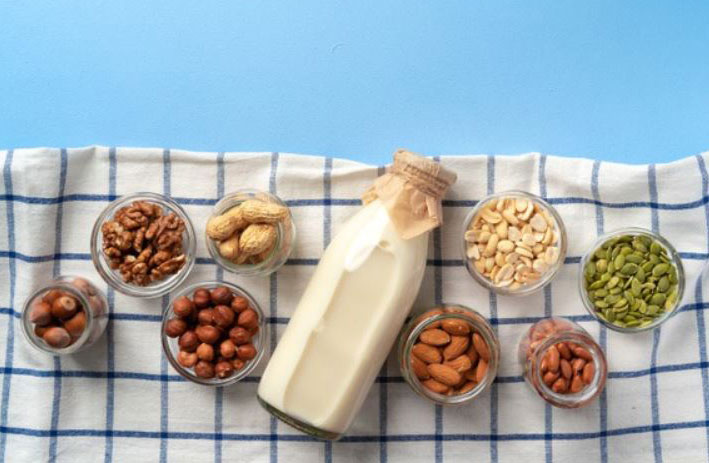 The best dairy free meal delivery providers
Many dairy-free meal delivery options cater specifically to just that dietary restrictions as well as many including dairy-free gluten-free options too. We've found some of the most widely available and vast menu options for you to consider and compare to suit your needs!
1. Chef Good – Offer no added dairy and vegan meal options with flexible, no lock-in contracts. Meals are designed by nutritionists and put created by qualified chefs. Currently available are dinner, lunches which are available in 5, 7, 10 and 14-day meal bundles. Prices per meal range from $10.30 – $11.50 depending on which plan consumers select. Visit Chefgood.
2. Macros – offer dairy-free meal options that are designed by dietitians and prepared by chefs. The menu option offers an array of different meal options to rotate with frequent new recipes uploaded. They offer different plan types to which consumers can apply their dairy-free selections, from an 'everyday' to a 'fitness' plan type there is an option for everyone. They have no-lock in contracts and deliver to Sydney, Melbourne, Perth, Adelaide and Brisbane with more areas to come. Visit Macros.
3.Pomelo – offers a wide range of menu options for the whole family, they cater to dietary restrictions or preferences small are large meal options. The dairy-free pomelo options are ready-made meals frozen and delivered within the week of ordering. Prices range depending on size and type of meal, you can find a dairy-free beef Bolognese for $14 to a whole Moroccan lamb shoulder for $69. Due to COVID restrictions they currently only servicing NSW, usually, there are delivery provisions to QLD and VIC.
4. Gourmet Dinner Service – offers meals appropriate for families, couples and individuals with a menu of over 100 options. They also cater options to those with dietary restrictions or specialised health goals such as weight loss. The dairy-free options start as low as $7.50 for individual soup options, or $10.25-$12.50 for main meal selections. They currently deliver to Sydney, Melbourne, Brisbane, Canberra and surrounds.
5. Nourishd – offers a rotating menu that caters to food free of gluten free, dairy, preservative and no added sugar options. They offer no lock-in contracts and offer meal plans to different consumers size preferences. They offer a 5-meal pack from $69.35, a 10-meal pack from $128.70, a 15-meal option from $178.99, a 21-meal option from $239.13 and a 28-meal pack from $308.96. They currently deliver to most major cities and towns on Australia's East Coast, including Sydney, Melbourne, Brisbane, Gold Coast, Sunshine Coast, Canberra, Tasmania and many more.
6. The Diet Factory – offers calorie-controlled meals, including dietary-restricted meal options for those following gluten or dairy-free living, high protein meal options, pescatarian, vegan, vegetarian and so on. They currently offer a dairy-free plan catering to 5-7 days, a 5-day plan starts from $99 or a 7-day plan starting from $139. They currently deliver to Sydney, Newcastle, Central Coast, Brisbane, Gold Coast, Sunshine Coast, Rockhampton, Mackay, Bundaberg, Central Coast, Townsville Region, Wollongong and Victoria. Visit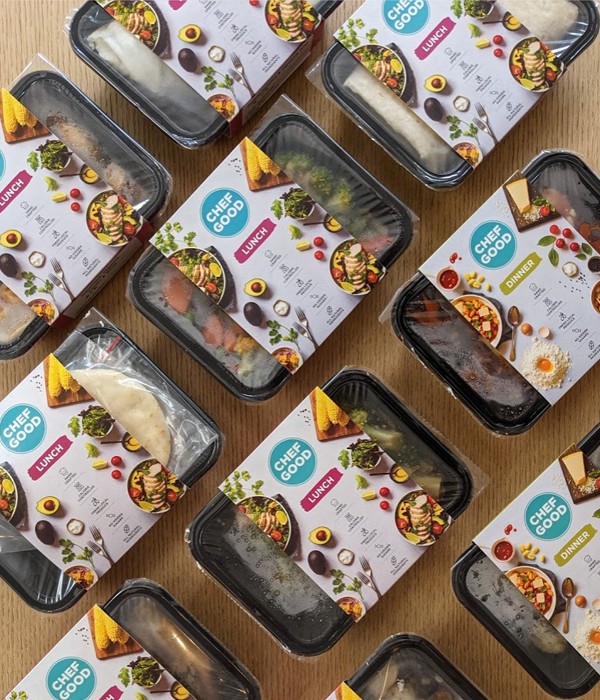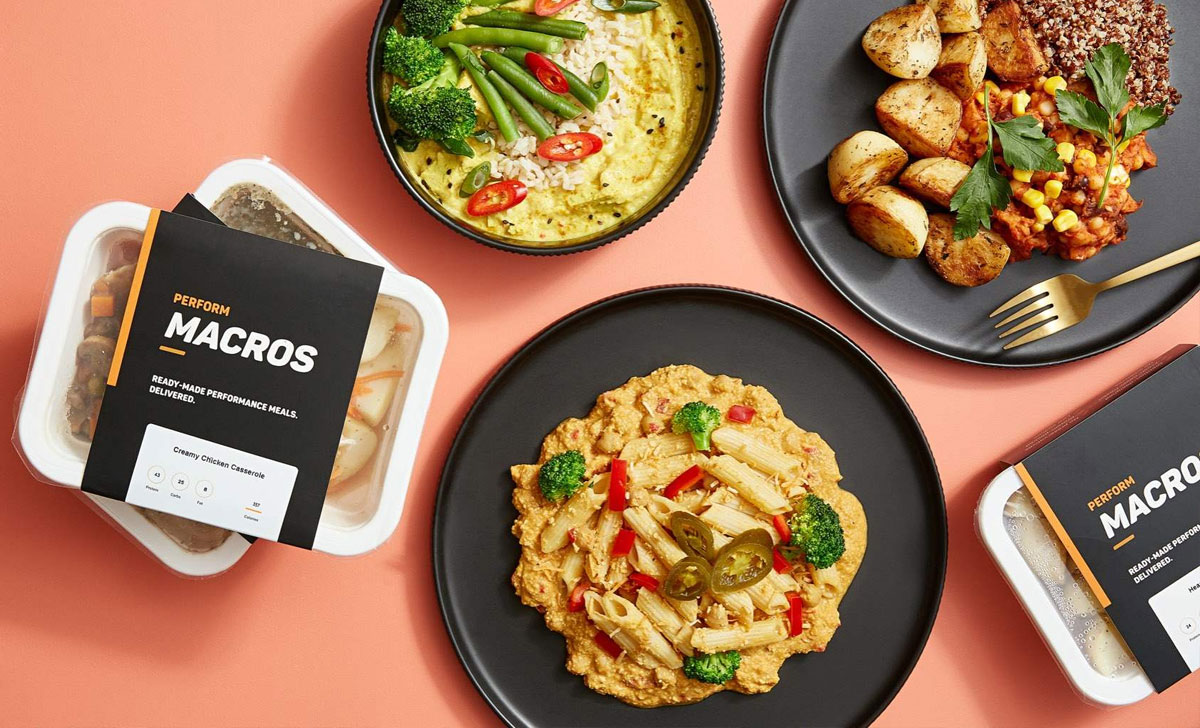 What are the Pros & Cons of eating Dairy-Free Meals?
Key factors when comparing Dairy-Free meal delivery companies
There are some key factors to consider when shopping for dairy free meal delivery services, these include:
Nutrients
Is the food source providing adequate nutrients i.e., calcium, vitamin D fortification or alternative ingredients? Check nutritional panels to compare products.
Price
Diet specifications such as dairy-free products often come at an added cost in comparison to dairy inclusive products. Draw comparisons by comparing panels among different products.
Dairy-Free VS Lactose-Free
Compare labels if you have a milk allergy vs a lactose intolerance it is important to be clear on if the product still has remaining dairy beyond the removal of lactose.
Taste
Consider the taste component of food products, especially those using alternative kinds of milk. Creamy and sweet kinds of milk such as coconut, oat and soy can be fitting in food products like curries, soups, puddings and so on, whereas milk like almond, hazelnut and hemp milk has an earthier and a distinct nutty taste which can pair nicely in sweet treats like bars, protein balls and so on.
Dairy-Free Meal Delivery FAQs