Pescatarian Meals
There has been a rise in interest in pescatarian diets, not just ethically but nutritionally as well.
We compare Australia's most popular options for pescatarian meal kits and pescatarian meal delivery availabilities to give you the information needed to make the best choice for you!
Get personalised meal recommendations
On this page
Compare Pescatarian Meals
Dietlicious is a 100% Australian ready-made meal service creating diet-oriented meals and meal plans. The grab-and-go healthy meals are simply …
What is a Pescatarian Diet?
Similar to a vegetarian diet, pescatarians eat fruits, vegetables, nuts, seeds, whole grains, beans, pulses and eggs. They avoid meat and poultry, however, do consume seafood.
There are many benefits associated with eating less meat including environmental – nutritionally speaking benefits can often be associated with consequential higher consumption of plant-based foods, may lower cardiovascular health risks such as elevated cholesterol levels or high blood pressure.

Positives in any diet can be drawn when the consumer is encouraged to eat higher volumes of vegetables and fruit as an overall dietary undertone.
However, there are often associated nutritional risks to eliminating foods from diets especially when not done under the supervision or guidance of a trusted health professional.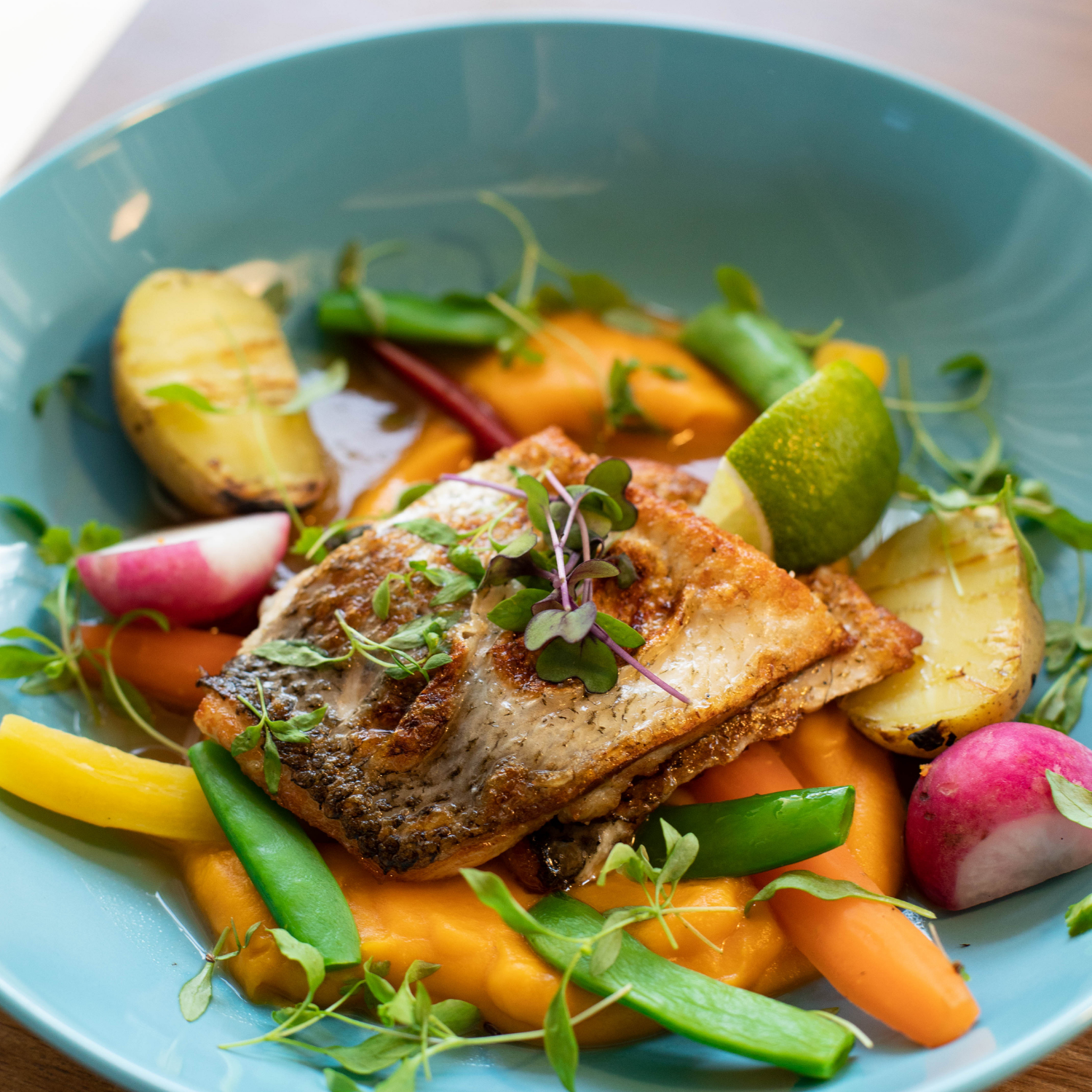 Is there any pescatarian friendly meal delivery kits?

At this stage, there are no dedicated pescatarian meal delivery kits on the market.

However, there are options within Hellofresh and Marley Spoon to select fish or seafood options. You will need to check the recipes or menu's individually to see if they cater to your dietary needs and exclude foods that wouldn't fit a pescatarian based diet. 
Is eating pescatarian healthy?
No diet or lifestyle is automatically healthy by default; it is entirely individualised. Pescatarian lifestyles or diets have great potential to be a healthy inclusion when nutritional balance is achieved.
As pescatarian diets encourage higher plant consumption and lowered meat intakes, studies suggest this has great health indications.
Healthy eating encompasses a balanced mix of plants, interchangeable sources of protein such as fish, other seafood sources i.e. crustaceans, tofu, tempeh etc, fruits and grains (Clarys et al. 2017).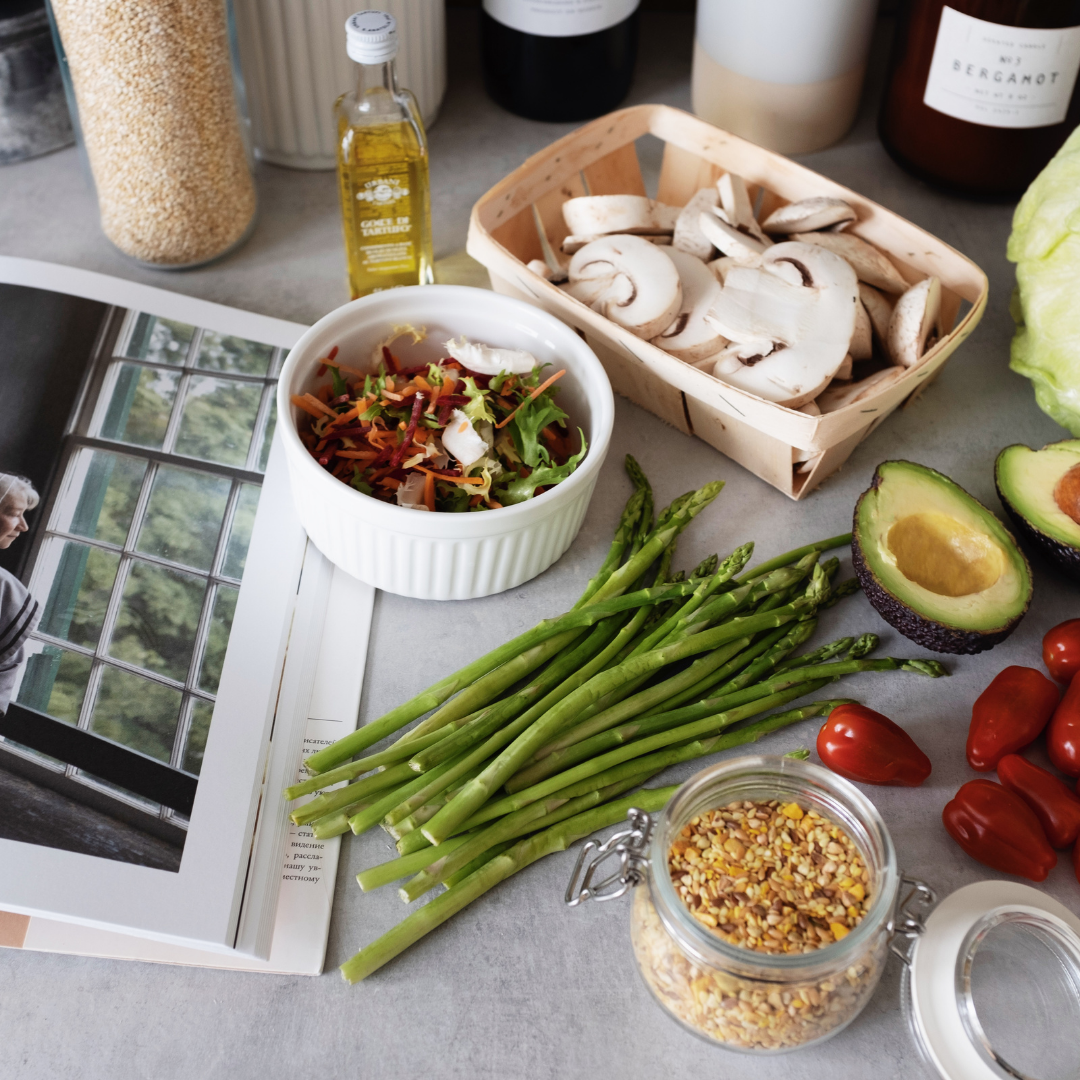 What are the Pros & Cons of Pescatarian Meals?
Key factors when comparing Pescatarian meal delivery companies
When choosing the right option for you, consider the following factors:
100% Meat-Free
As there is not a huge variety of pescatarian meal delivery options on the market at this stage ensure that the menu or recipe you are choosing from does not contain meat throughout the meal despite it being a fish-friendly option.

If the meal says it is pescatarian this will eliminate the need for this step.
Seafood Quality and Source of Origin
Knowing where your seafood is sourced, and its quality is important. Just because it's from Australia doesn't automatically make it the best choice, although that is encouraged.

For more information on choosing sustainable and high-quality seafood you can read on goodfish on the guides around sustainable food choices and restaurant guides.
Price
Seafood tends to be more expensive than cuts of meat or poultry options.

As food in meal services are prepared in bulk these preparation standards generally allow for cheaper retail costs, shop around and make sure you aren't getting the higher end of the deal.
Nutritional Value
Pescatarian diets don't always equate to healthy
Pescatarian is more of a lifestyle choice than a diet, with any tokenised 'diet' or way of eating this doesn't automatically equate to healthy eating or often associated with weight loss. If you are after weight loss specific meals you need to ensure these meals match your energy requirements and health specifics.
Always check the ingredients and nutritional panels for more details or with a trusted health professional.
Pescatarian Meal Delivery FAQs