Vegan Meals
We compare and provide information on vegan meal delivery services across Australia to supply you with the information needed to make the right choice for you and your family.
Get personalised meal recommendations
Compare Vegan Meals
What is vegan?
A vegan diet is the total restriction of animal products, or by products. A vegan diet is plant based in nature favouring vegetables, fruits, nuts, grains and so on. Despite not eating meat, dairy or eggs there is a common misconception that it is difficult to obtain enough protein from a vegan diet. There are plenty of mock-meat and main meal protein alternatives such as soy products i.e., tofu, tempeh, including mock-meats that have gained a lot of popularity over the last couple of years among consumers wanting to reduce meat consumption such as vegetarians, pescatarians or even those who still consume meat but are consciously lowering consumption. 
It is important before considering a vegan diet that you consult with a trusted health professional to ensure you don't risk nutritional deficiency and other dietary associated risks.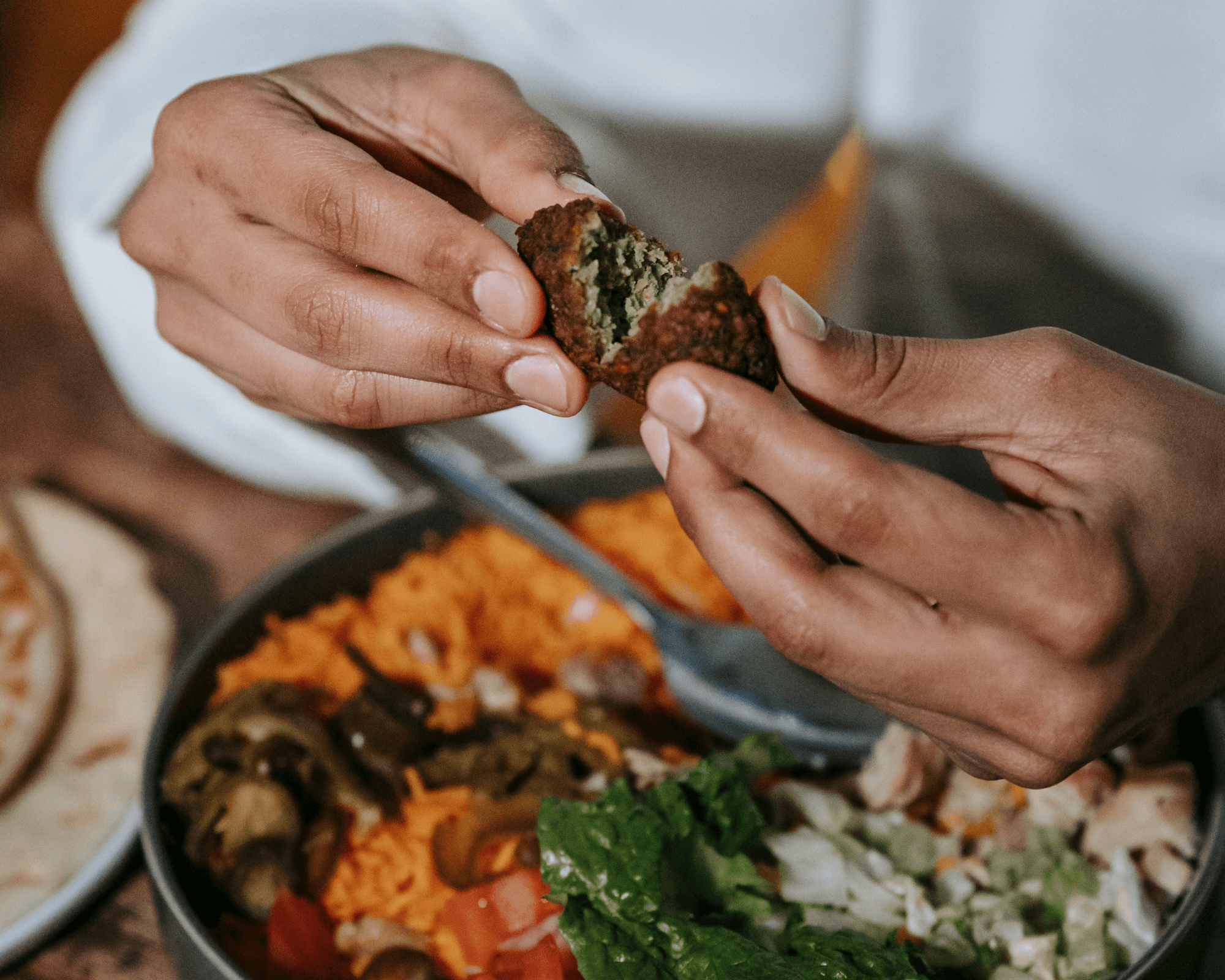 Are vegan ready to eat meals healthy?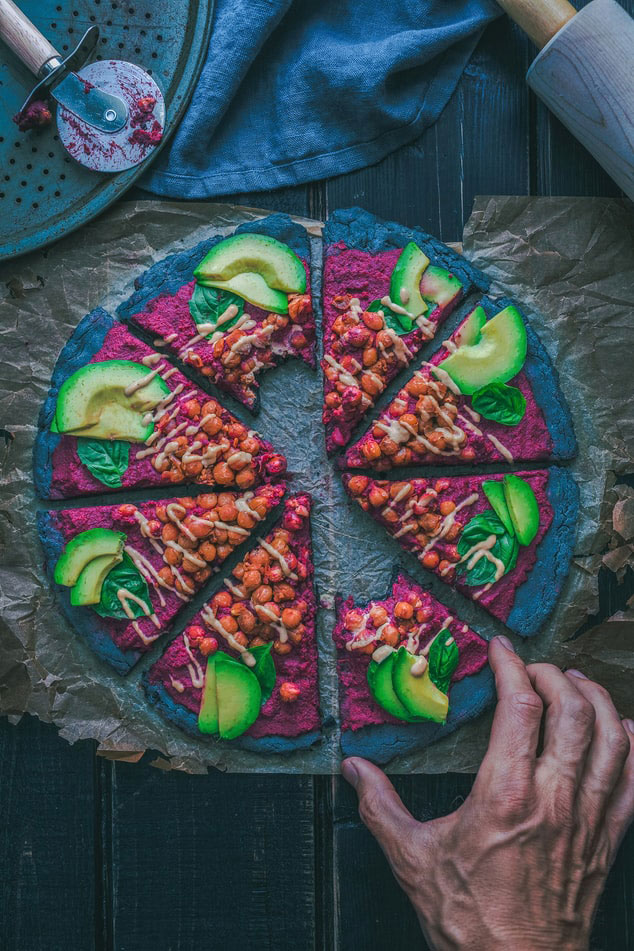 Not necessarily, despite the vegan label this doesn't automatically equate to a healthy categorisation. One person's idea of health is different to the next, and it's important to view meals individually as everyone's needs are entirely different.
Keep a lookout for frozen meals as they can be high in sodium, preservatives, additives, and can lack a mix of plant-based ingredients. Like all pre-prepared meals nutrients can be lost through food preparation, storage, delivery and reheating. This often results in the losing water-soluble based vitamins such as vitamin B and C mostly (Miller, Knudson 2014) .

However, despite loss of water-soluble vitamins some vegetables are able to retain antioxidant activity and nutrient levels can remain stable after freezing (Dewanto et al 2002).

If you are after a healthy vegan meal delivery service it's important to weigh up the pros and cons of each meal service and adjust accordingly to your individual health needs, requirements and health-oriented goals.
What is the cheapest vegan meal delivery service?
What is the best vegan-only meal delivery service in Australia?
Soulara is one of Australia's favourite vegan meal delivery services, with its services catering delicious and wholesome recipes. You've more than likely seen them before with their recognisable clean branding and packaging, with focuses surrounding recyclable packaging and clear messaging.

Their menu is versatile and impressive with over 60+ options to choose from with attention to natural flavours, local produce and sources of quality plant-based protein. All Soulara meals are dietitian designed ensuring nutritional care and thoughtful eating with each meal.
Soulara is a great vegan-only meal delivery service for those wanting to remove the stress out of cooking, secure a backup meal to leave in the fridge for those busy days or perhaps as a base meal that you can add to – to increase your veggie intake! For those of you wanting to learn how to include more plant-based foods – even if you're a meat-eater this is a must-try!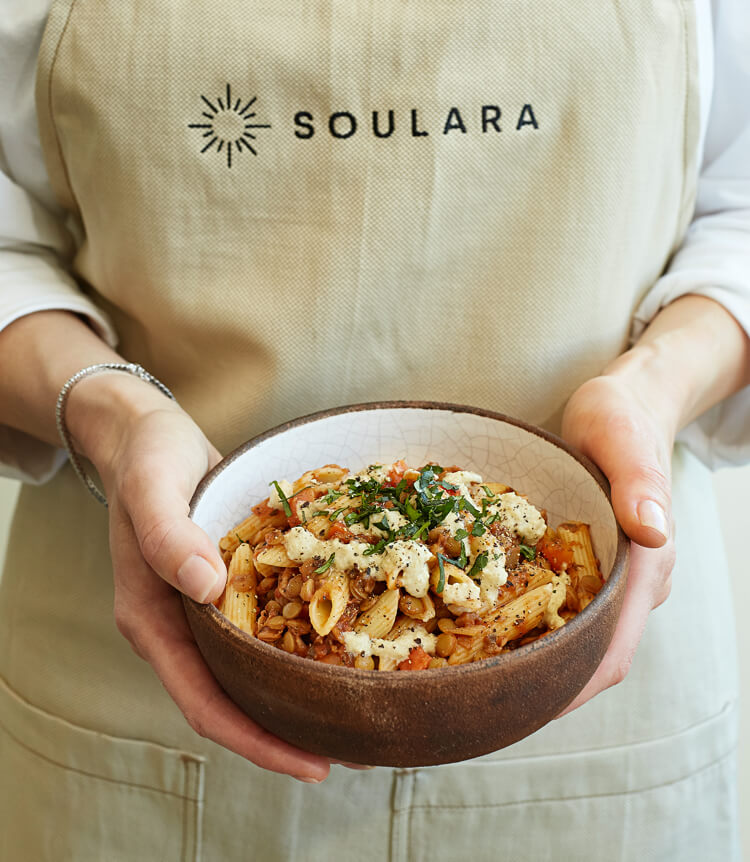 What are the Pros & Cons of Vegan meal delivery?
What are some of the most popular vegan delivery services by state?
Most popular vegan delivery in NSW
Soulara
This Sydney based vegan meal delivery company that has gained huge popularity for their wholesome dietitian created meal range starting from $8.95 – $11.50 per meal. Soulara home delivers high quality fresh seasonal meals that are  protein-rich and plant-based. The Soulara packaging is 100% recyclable and meals only require 5-6 days to plan the batch within their production schedule. Options available for delivery include; Main meals, Breakfasts and Extras.
Check out our Sydney Vegan Meal Delivery page for more services.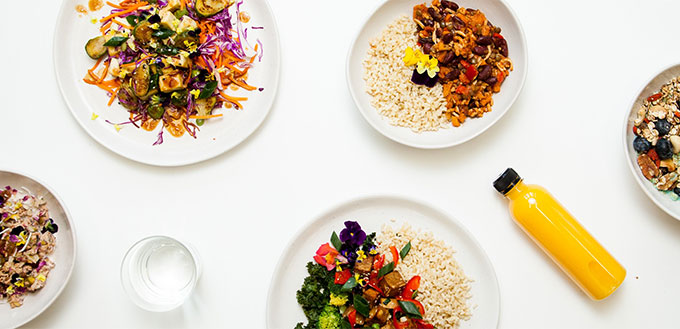 Most popular vegan delivery in Victoria
Garden of Vegan
This vegan delivery service delivers meals that are designed by health professionals focusing on 100% certified organic ingredients, preservative free and additive-free. Options available for delivery include; meals, produce boxes, essential pantry items, snacks and desserts. Meals start from $14.95 and shipping is available Australia wide (excluding Perth).
Check out our Melbourne Vegan Meal Delivery page for more options.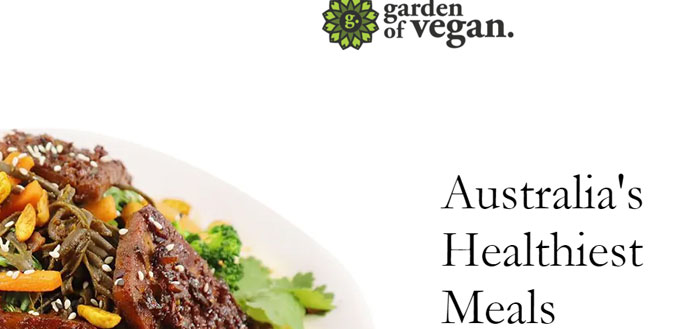 Most popular vegan delivery in Queensland
My Muscle Chef
This service is a household favourite with offerings including their meat and vegetarian based meals – they have recently launched vegan meal plans that have gained fast popularity.  Options avaliable include; main meals and snacks with packs starting from $99.95. Delivery is available Australia wide, and all packaging is recyclable, BPA free and microwave safe.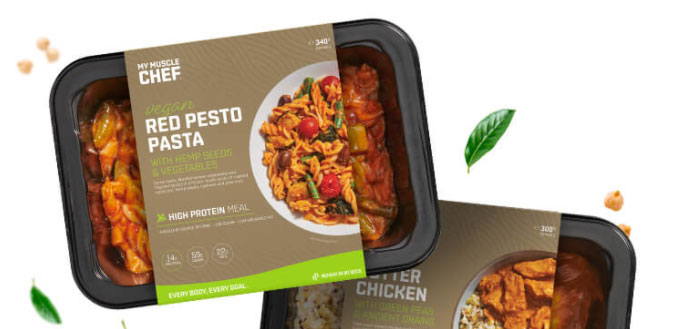 Most popular vegan delivery in other states
Marley Spoon
Marley Spoon is gaining a lot of attention with the introduction of their vegan meal kits. They have an array of rotating recipes with low calorie and family-friendly meal options too. They currently deliver to most areas in NSW, VIC, ACT, QLD, SA, NT and WA.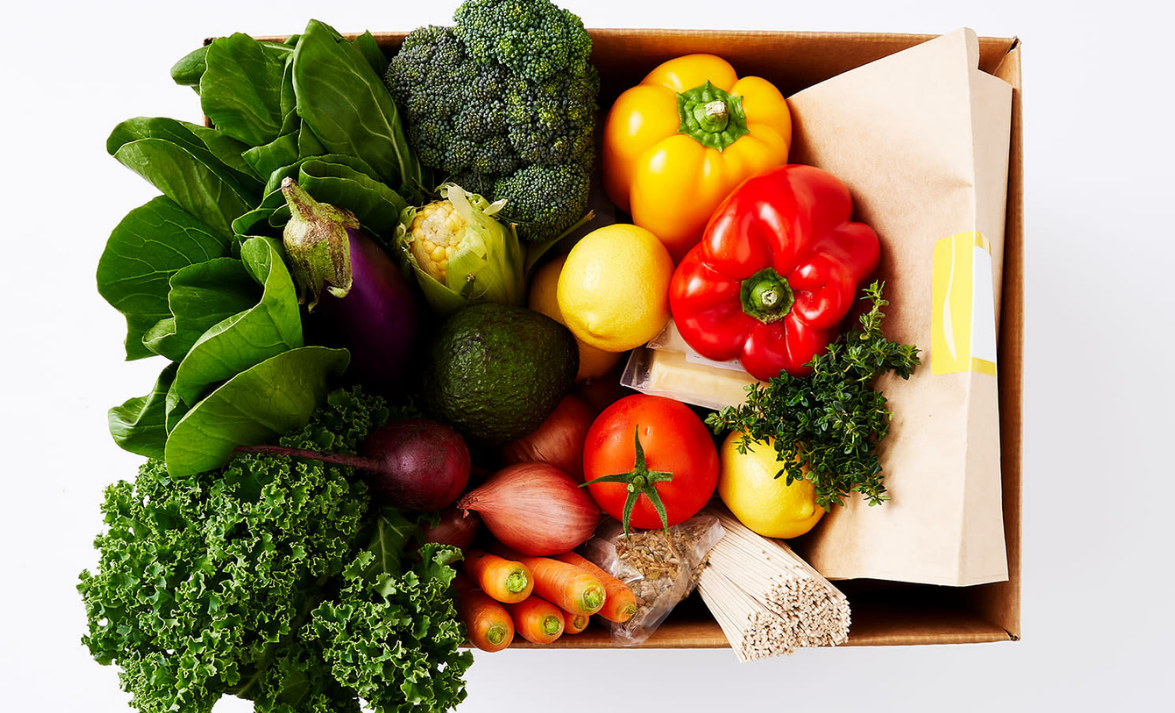 Most popular vegan delivery in NSW, QLD, ACT, SA and TAS
Chef Good
Chef Good is a popular vegan food delivery service catering too many states across Australia. They offer a range of vegan ready to eat meals delivered straight to your door using fresh local produce an high quality ingredients. You can choose from a range of meal plans with no lock in contracts – you can cancel or pause your meals at any time for the ultimate convenience!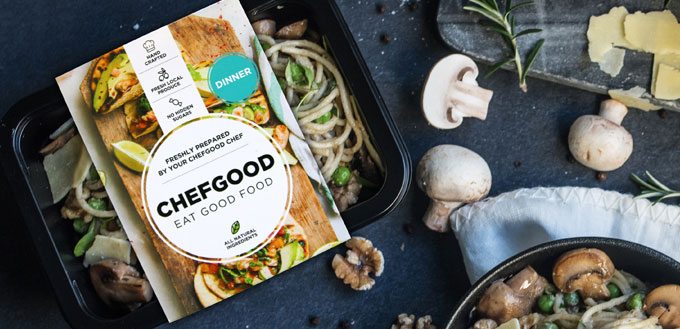 Key factors when comparing vegan meal delivery companies
When choosing which vegan meal delivery service suits you best, it's worth considering these factors:
Nutritional Balance
Compare providers on their nutritional components, check to see which services are designed by nutritionists or qualified health professionals.
Compare nutritional panels and ingredients lists to meet your individual needs – most vegan meals will highlight  specific nutrients such as protein, calcium, b12 etc. You can compare different brands by looking at the nutrients per 100g columns.
To nutritionally optimise meals you can always add extras to meals to increase nutrient density of meals such as sprinkling nutritional yeast on meals for an extra serve of b12. 
Size
Check to see portion of meals, commonly with vegan meals they can be lower in energy (kilojoules) which can require higher volumes of food to meet dietary needs and create satiety with meals. Sizes may not conducive with producing satisfying meals – consider your personal appetite levels, you may need to add to meals to create more satiating meals.
Each providers meals are based on different serves, from per person to weekly allowances and more. Compare providers based on how many meals per week you receive to meet your expectations.
Cost & Conditions
Each company has differing costs per meal or per meal plans.

Compare each company on a similar basis i.e. week to week or meal to meal to determine the best value.

Costs often are lower with the higher meal commitment i.e. subscribing to a weekly service versus 3 meals.
Delivery Times
Compare each provider based on its handling and delivery times.

Each providers allowances are different and are often based around the locations of main kitchens. Another factor to compare are delivery costs, and if there are free delivery standards per spending a certain amount.
Vegan Meal Delivery FAQs